Now from the title you might be thinking, 'has Board Matters shifted from consulting corporate governance to blockchains and cryptocurrencies?'  Rest assured, even though there are some crypto enthusiasts among us, we have not changed lanes.  However, if what a recent Senate Report has proposed ultimately becomes regulated, the lanes we know may merge.
The Select Committee on Australia as a Technology and Financial Centre (Committee), chaired by Senator Andrew Bragg, have recently published their final financial corporate report (Report), after previous interim reports in September 2020 and April 2021.  The full report details progressive proposals and recommendations for developing FinTech and 'crypto-assets' in Australia, in the hopes of progressing Australia's stake in digital financial exchanges.
Data provided by the Australian Transaction Reports and Analysis Centre (AUSTRAC) shows that over 400 digital currency exchanges have already been registered in Australia.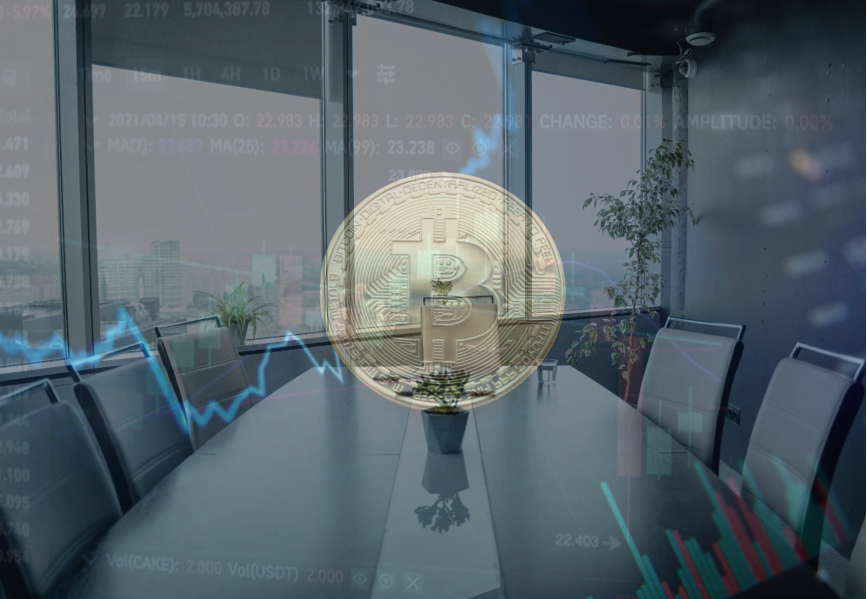 The Committee notes that recent survey data suggests that an uptake of 17% of respondents (equivalent to 3.4 million individuals) currently own a form of digital assets, like cryptocurrency.  With a global market totalling in the trillions of dollars, the potential of blockchain based companies and decentralised finances is coming into the forefront of many corporate minds.
To truly exemplify the fact that cryptocurrencies and digital assets are here to stay, there have been major developments in adoption by big commercial players. Seen as a world first, the Australian professional baseball team the Perth Heat, have recently become the first professional sports club to adopt Bitcon as their method of payroll for all players and staff. In addition, the Queensland Investment Corporation, the fifth-largest Australian pension fund, have also began its journey in exploring options around implementing cryptocurrency options for their clients. However, this government industry leader has acknowledged that investment and adoption will not occur until regulatory clarity of crypto-assets are introduced.
Of the list of 12 recommendations brought forward by the Committee, one noteworthy recommendation that came from the Report is the call to introduce and legislate a new kind of company structure to help facilitate the already established blockchain-based organisations that are continuing to be on the rise.  The Decentralised Autonomous Organisation company structure or 'DAO' is the proposed company structure to allow smart-contracted businesses to operate with clarity and guidance in the law.
If you're unfamiliar with blockchain and smart contract operations, we recommend looking at this site to help bring you up to speed.
"…the lighthouse moment that …is the next big global structure that that many will start interacting with and using,"
says Senator Braggs in the topical Senate Report.
Essentially a DAO structure is a decentralised organisational governance model popularised by the Decentralised Finance sector or 'DeFi' (cryptocurrencies and the like), where there are no leaders or board members.  Unlike the traditional, the operation and decision making of the business comes from its members who can buy 'governance tokens' to entitle them voting rights ie, their buy in.  In a similar effect to company stock, the more tokens a member owns the more weight is given to their vote. 
It is here where members will mutually agree upon its operations by votes 'on the blockchain' where the developed smart contracts have been tailored and coded which govern the business. The self-executing smart contracts that sit behind the DAO have the ability to be coded in many ways to reflect and include the rules of governance that the organisation wishes to uphold in its operations.  An enticing feature of the smart contracts is that the coding is available for all to transparently see and not behind any boardroom walls.
By introducing smart contracts into the governance conversation, their aim is proposed as a way to create a genuine distribution of power among its members and broaden the decision-making process through a wider democratic lens.  Essentially, a DAO structure allows its shareholders to operate the company for their collective best interests, rather than the set company officers or board of directors who then act for the best interests of its shareholders.
The Report notes that this model of corporate structure has increasingly become popular in the DeFi sector and the preferred option for governing digital assets and exchanges on an international scale.  Wyoming is the first US State to regulate and legally recognise a DAO corporate structure.  In a practical effect, it is seen to operate in a similar effect to a limited liability company (LLC), however only subject to an implied contractual covenant of good faith and fair dealing and not bound by fiduciary duties.
The current regulatory framework in Australia does not support a DAO structure, nor does it fully support digital asset businesses generally.  The multiple submissions made to the Committee note the forthcomings of current legislative frameworks for DAO structures wanting to emerge in Australia.  Currently, these businesses are not recognised entities with legal personalities or limited liability.  It is suggested that DAO structures are seen as partnerships or a form of unincorporated association, leaving many potentially innocent members vulnerable to personal liabilities at the fault or wrong of a potential one.  Therefore, the scope of concerns of personal liabilities and legal uncertainties is enormous for all involved in the design and operation of a DAO.
Unlike traditional corporate structures in Australia, the DAO model is not a one-size-fits-all model.  Just like any modern company, each structure generally has their own unique ways of managing governance.  This is a concern the Report suggests as a major challenge for policymakers as to not include this level of flexibility to their potential governance management requirements would pose a significantly weakened and unfit structure option that would supersede uptake.
If a DAO like structure were to be legislated into the Corporations Act, Australia would become the first and only country to recognise DAOs at a federal level (as at the time of publication).
''This signifies an incredibly disruptive moment in traditional capitalism through centralised entities,"
says Joni Pirovich, a lawyer and one of the founding members of the Digital Law Association.
The recommendary proposal is not to remove the basis of current corporate governance structures and replace all companies with a DAO structure.  Instead, it is offering a level-playing field solution to try and meet the demands and legal needs of a globally succeeding sector that values decentralisation in its core business nature.  Providing another option for a corporate structure only allows entrepreneurs more scope and power when looking to set up a company; crypto related or otherwise.
DAOs are paving the way of this new and experimental alternative to governance.  With the Committee reporting that Australian based blockchain businesses are looking to international jurisdictions for their legal recognition needs, there is no doubt that regulatory reform in this space would act as a magnet for young entrepreneurs and the trillion dollar industry that follows it.
If there is a future Australia where a DAO structure could be introduced, one thing is for certain; Australia would become a forerunner in new-age corporate governance structures and a crypto-superpower.